Are lab-grown diamonds real diamonds?
Lab-grown diamonds are identical to real diamonds. They look the same, feel the same and have the same chemical properties as naturally formed diamonds. The only real difference? Lab-grown diamonds are created in, well, a lab. This happens under completely controlled conditions. Naturally mined diamonds are created in the uncontrolled environment under the earth's crust. Both are identical, and even the most well trained diamond experts struggle to tell the difference between the two types of diamonds.
What are the benefits of lab-grown diamonds?
The main benefit to you, the consumer, is that lab-grown diamonds are roughly 30% cheaper than naturally mined diamonds.

This is because they take less resources to produce and a whole host of other reasons that we won't get into right now; the most important thing is that they're cheaper!
Lab-grown diamonds can be treated in exactly the same way as natural diamonds. The most important thing is that they're cut properly. A poorly cut diamond will look terrible, no matter its quality.
Should you choose a lab-grown diamond?
This is purely down to personal preference. Some people prefer knowing that their diamond is natural and one-of-a-kind, some people are happy that their diamond sparkles gloriously; it all depends on what you want from your diamond. 
One deciding factor which you may want to consider is that lab-grown diamonds may not hold their value especially well, meaning that if you're hoping to make a profit, then lab-grown may not be right for you. 
However, if you're looking for a stunning diamond that you will want to keep forever, why not consider something lab-created?
Get in touch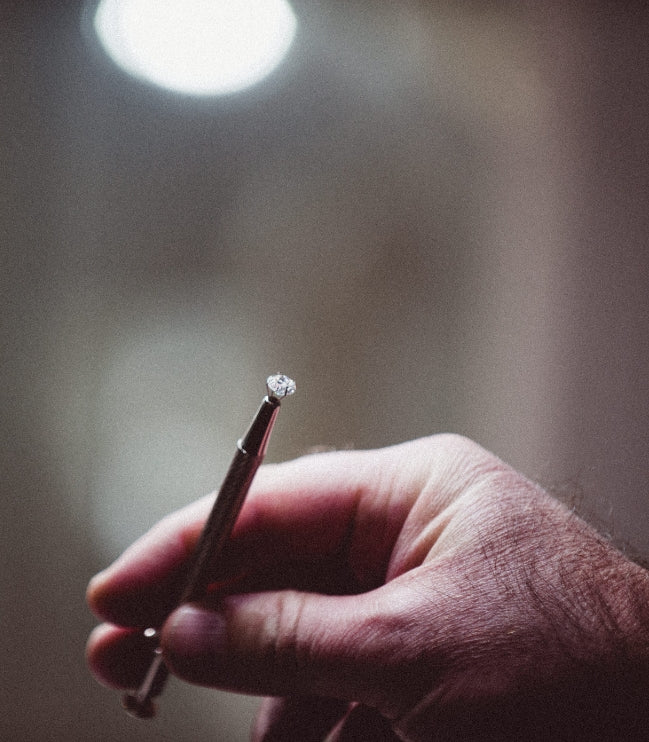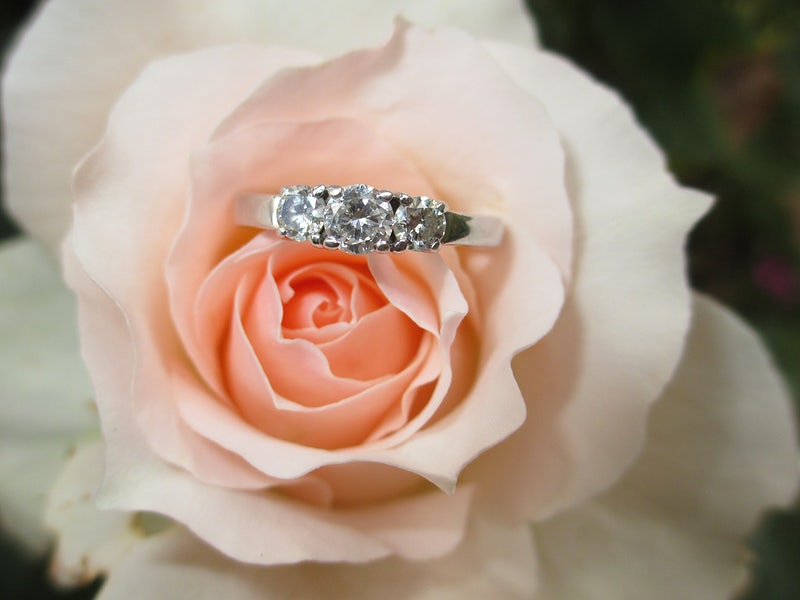 "

Lab-grown diamond jewellery from Mitchel & Co

At Mitchel & Co, we stock both natural and lab-grown diamonds, so if you want to see just how similar the two are, swing by our shop in the Birmingham Jewellery Quarter and have a look for yourself!

Our diamond specialists are available to answer any questions you may have, and to best advise you on whether lab-grown diamonds are for you. Give us a shout or visit us in store!

Give us a shout
Dreamt by you
Made by us
Know exactly what you want? Or looking for inspiration and advice? We have the expertise and the materials available to craft your dream ring. 
Book a consultation
Limited Edition
Signature Range
Rely on our wealth of experience and choose the perfect ring from our signature range. Each ring is a limited edition, exquisitely designed by Mitchel himself. Shop diamond rings online or in store.
Browse signature range