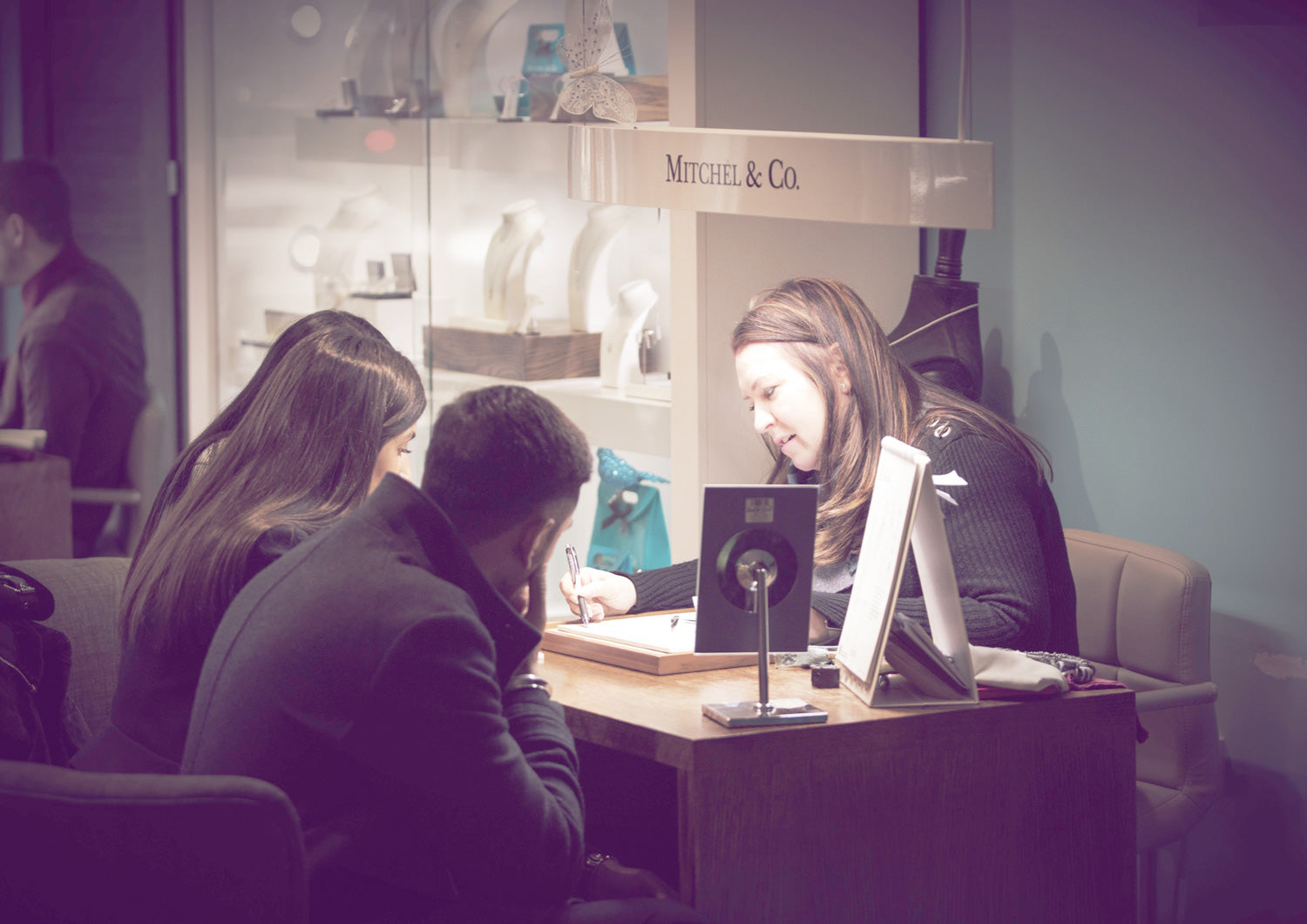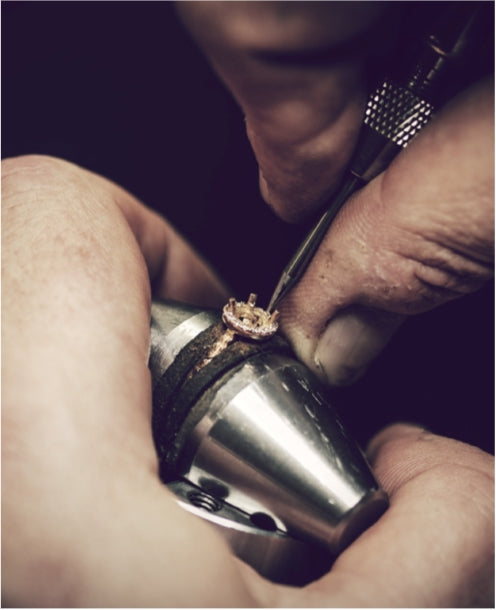 Our Story
We're an independent jewellery maker based in the Birmingham Jewellery Quarter. We draw on generations of experience in crafting the finest rings out of the highest-quality materials, specialising in stunning engagement rings, perfect wedding bands – essentially anything with a diamond in it! 
Over the years we've built a reputation for exceptional quality, with people travelling from all over the country to visit us in the Jewellery Quarter. 
You can only get Mitchel & Co quality directly from us. We are the only jewellers in the Jewellery Quarter who make all of our rings from scratch in our workshop, using only the finest materials and the most elegant gemstones.
You won't find rings designed by us anywhere else in the world.
Explore our signature collection
The National Association of Jewellers named us Retailer of the Year 2022 for our exceptional service, commitment to quality and our ongoing work to better the Jewellery Quarter.
Visit us in store to see why people come back to us time and time again.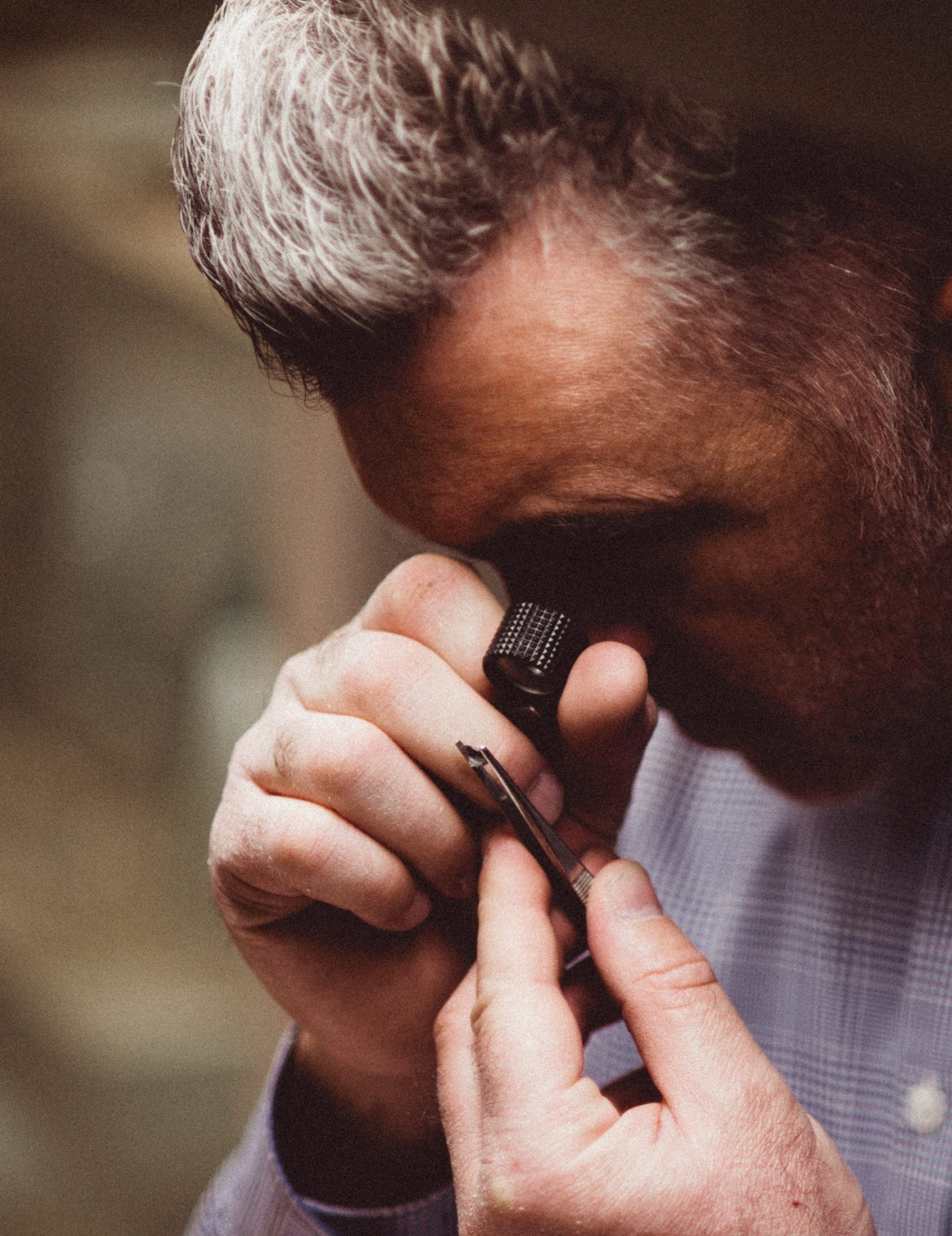 Meet the Team
Mitch possibly knows all there is to know about diamonds. Mitchel has worked in the jewellery trade for most of his career, starting out at G.L.Bicknell and Sons.

First established in 1979, it was here at the family shop that Mitchel learnt about the manufacturing process, growing up in the workshops and watching his father work at the board setting diamonds and gems.

Over the years, Mitchel has worked the shop floor, helping customers choose beautiful jewellery and advising on bespoke items or large stones. He later went on to study at the Diamond High Council, Antwerp for his Diamond Grading Diploma, giving him a highly skilled technical background in Diamonds.

Mitchel can be found every day in the shop, combining his diamond knowledge, practical experience, and friendly manner to help customers choose an exceptional diamond ring or piece of handmade jewellery.
Come and talk Us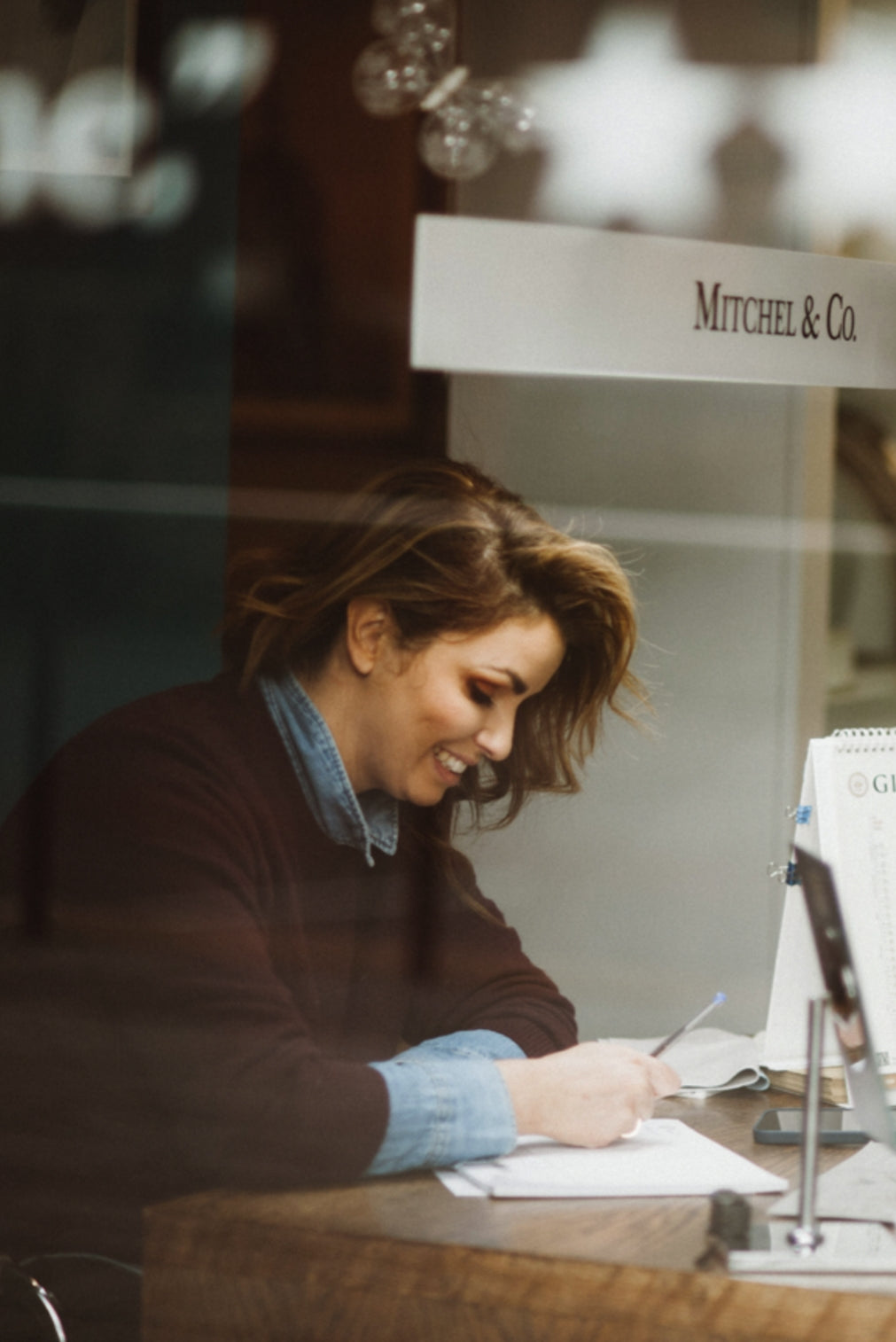 Meet the Team
Helen and Mitch met in 2004 and have two daughters, Layla and Brooke. On most days, you will find both Helen and Mitch working together in the shop, and this often provides a 'humourous' insight into the term 'family business'.
Before setting up shop, Mitchel & Helen worked for the National Trust, managing commercial operations and the visitor experience. With extensive retail knowledge and an eye for both product and design, Helen has an influence over many designs you can find in the store in Birmingham's Jewellery Quarter.
If you are unsure of where to begin your search for your perfect ring, a consultation with Helen should be the first stop on your quest. Over the years, she's put many couples on the right path!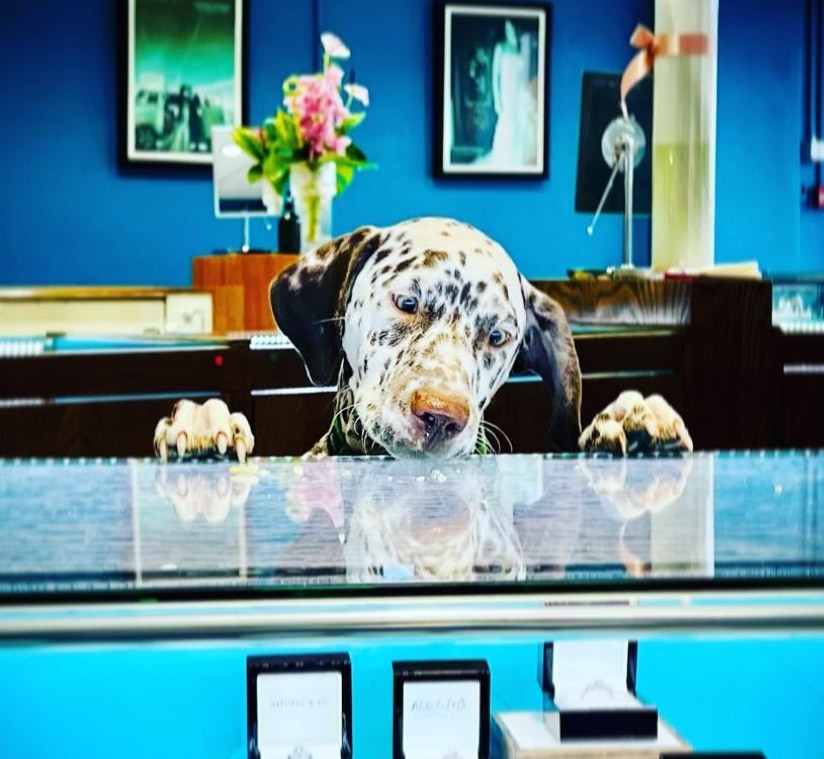 Meet the Team
The Mitchel & Co mascot.
Wallace A.K.A Wally is a 1 year old Liver Spotted Dalmation.
He loves destroying household objects, eating carrots and recieving attention from any and all humans.
"He doesn't know how big he is, he thinks he's a lap dog! He smiles with his teeth when he's happy, it's not aggressive we promise!"
Heart of the Jewellery Quarter
Described by the English Heritage as a "national treasure", Birmingham Jewellery Quarter shops hold a level of prestige that's renowned worldwide. We are the only Jewellery Quarter jewellers who make all of their rings 100% in house, allowing us true flexibility when crafting your perfect ring.
Book appointment
Expert advice
We never expect customers to know 100% what they want. If you're seeking expert jewellery advice, then you've come to the right place! Our team is comprised of experts, all of whom embody our values at all times.
Book appointment
Family environment
It's incredibly important to us that you feel welcome at all times in our shop. The industry is intimidating, especially to newcomers. That's why we cut out all of the snobbery; we'll talk in plain language, helping you to narrow down exactly what you want (and have some fun in the process!).
Book appointment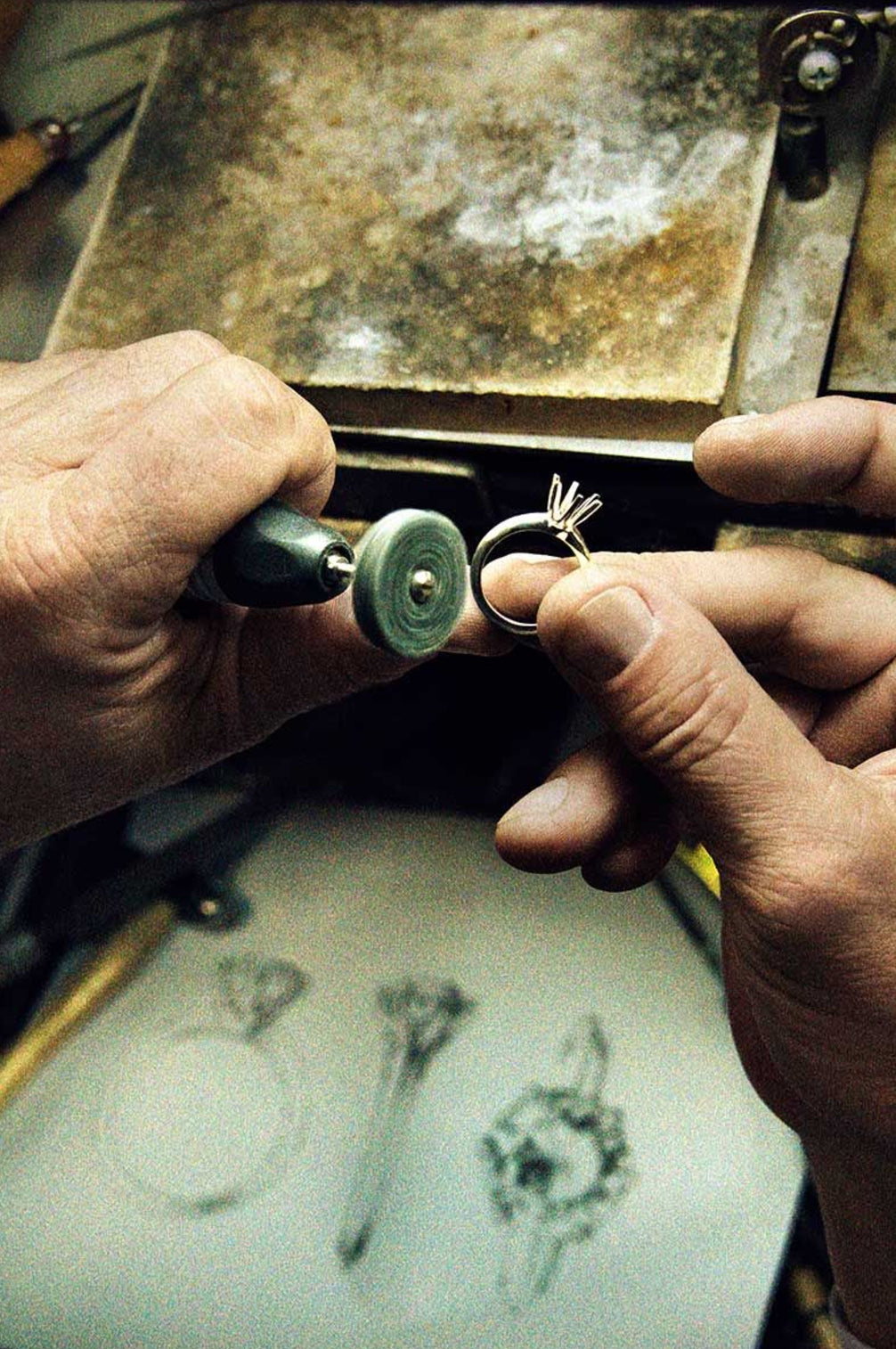 In house workshop for tailored designs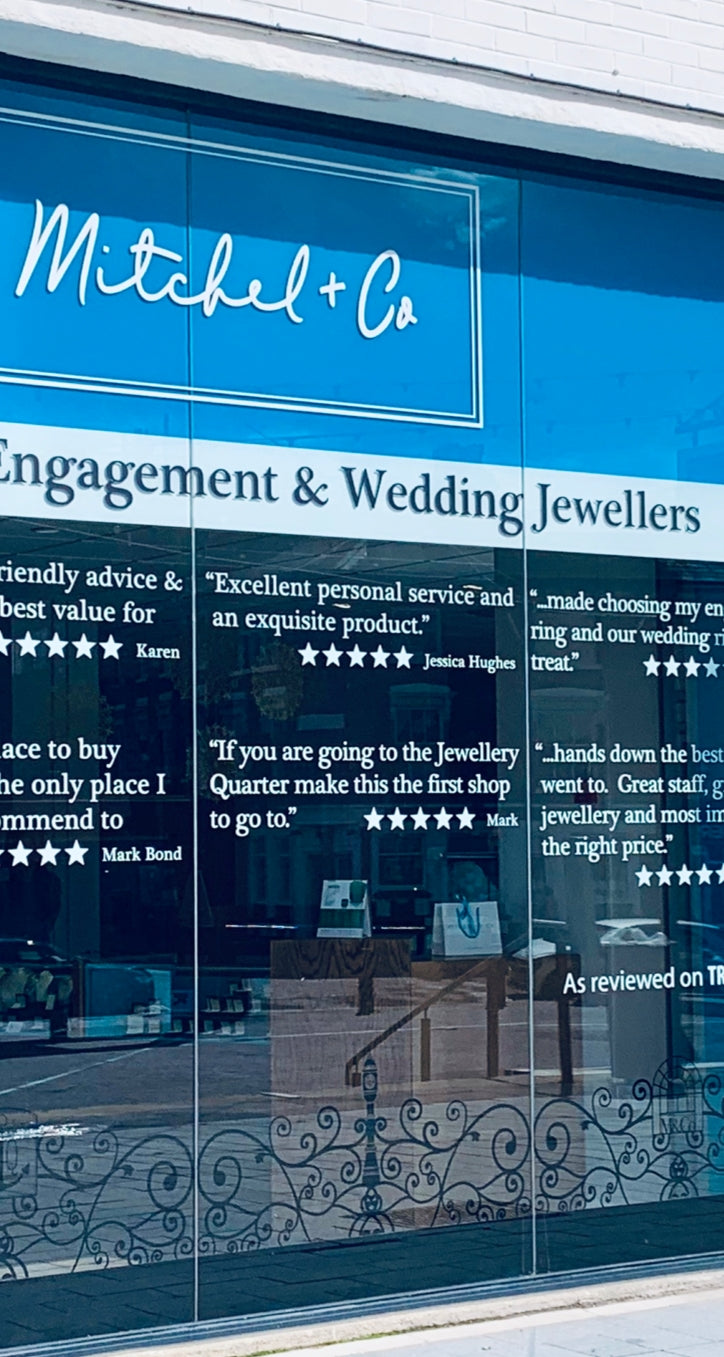 Leading expert knowledge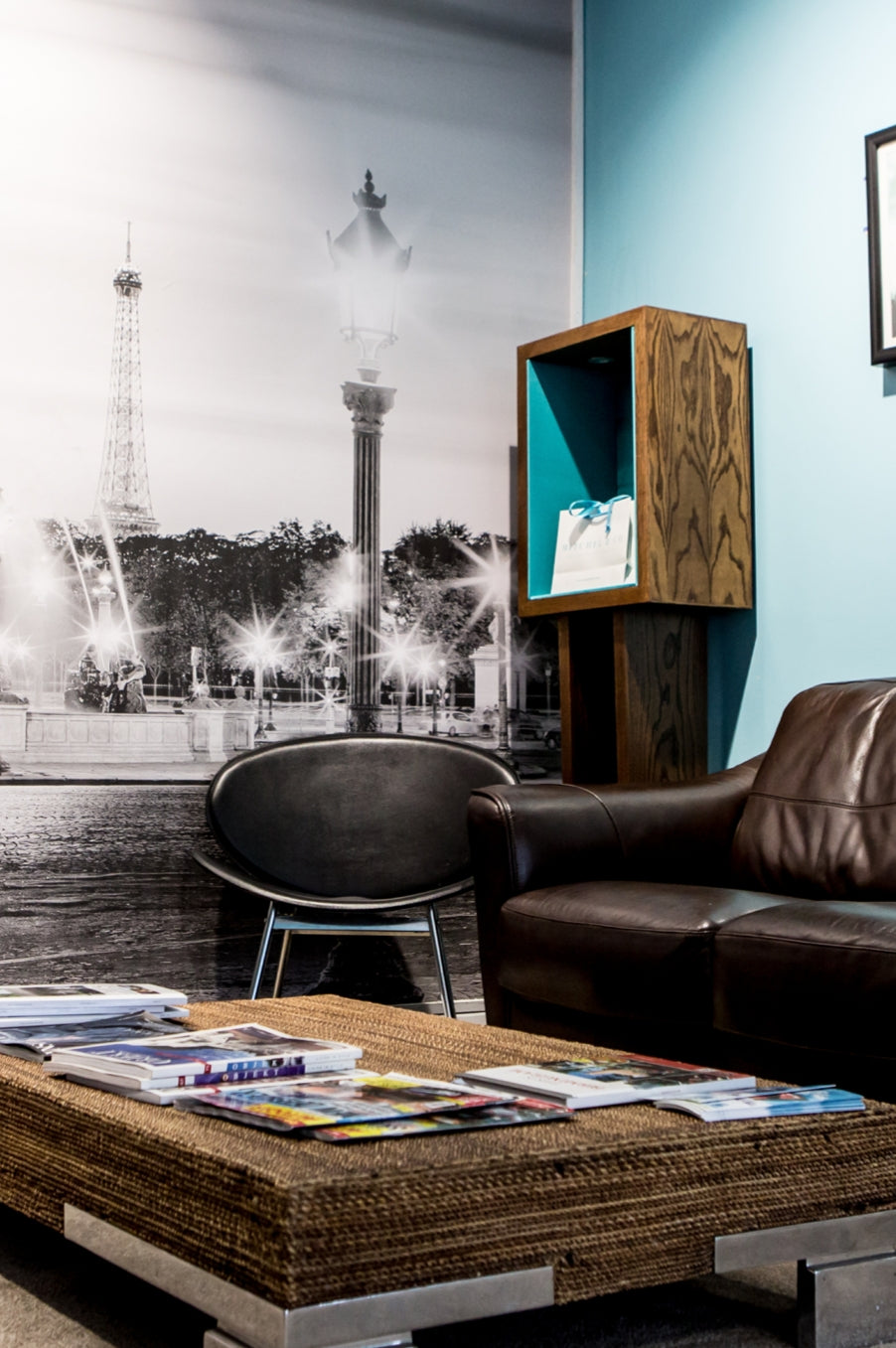 Welcoming environment
"

"Working at Mitchel & Co is how a job 'should be'. There is such a sense of pride among our team, we all play a part in creating something that customers will admire for years to come. It is genuinely a rewarding place to be each day"

Sophie, Production Manager
Visit us here in
Jewellery Quarter
Arrange a talk with one of our consultants, or swing by for a chat!
Visit us
Our Signature Collection
Rely on our wealth of experience and choose a ring from our signature range. Each ring is a limited edition, exquisitely designed by Mitchel himself.
Browse Signature Range