Valentines in the Birmingham Jewellery Quarter
With Valentine's Day fast approaching, you might have big plans for you and your significant other…
Whether you're thinking of proposing or you've just gotten engaged, what better day to celebrate than Valentine's Day? Especially if you're going shopping for your engagement ring.

In this article, we'll explore how to make the most of your Valentine's Day experience with your soon-to-be fiancé and make it a day that you'll both always remember.

Planning to propose?
In this day and age, it's quite common to involve your future fiancé when choosing an engagement ring. After all, you want it to be perfect and it's going to be on their finger so they should have some say in the matter.

But just because your proposal is not a surprise doesn't mean the experience can't be just as magical. Engagement ring shopping is a beautiful way to spend time as a couple, especially on Valentine's Day.
Here are some of our top tips for engagement ring shopping on Valentine's Day:
Valentine's Day breakfast
Start the day the right way on Valentine's Day and enjoy a luxurious breakfast. The Jewellery Quarter in Birmingham boasts many coffee shops and restaurants to choose from, and with all the jewellery stores you're going to visit, you'll need the energy!
Take your time
It's all too easy to become sparkle-giddy and buy the first ring that you like. Try to remember that you have plenty of time to browse at your leisure, so try on as many rings as you have time for.

This way you can get a good gauge of what's on offer and more importantly, what type of ring you like. You might just surprise yourself!

Stick to your budget

It's always wise to be aware of your budget. Just because you're in love doesn't mean you have to break the bank.

Diamond jewellery can be expensive, but there's an affordable option for everyone and you will find the perfect ring for you.
Any jeweller worth their salt will be able to offer you exactly what you're looking for, in a price range that you're comfortable with.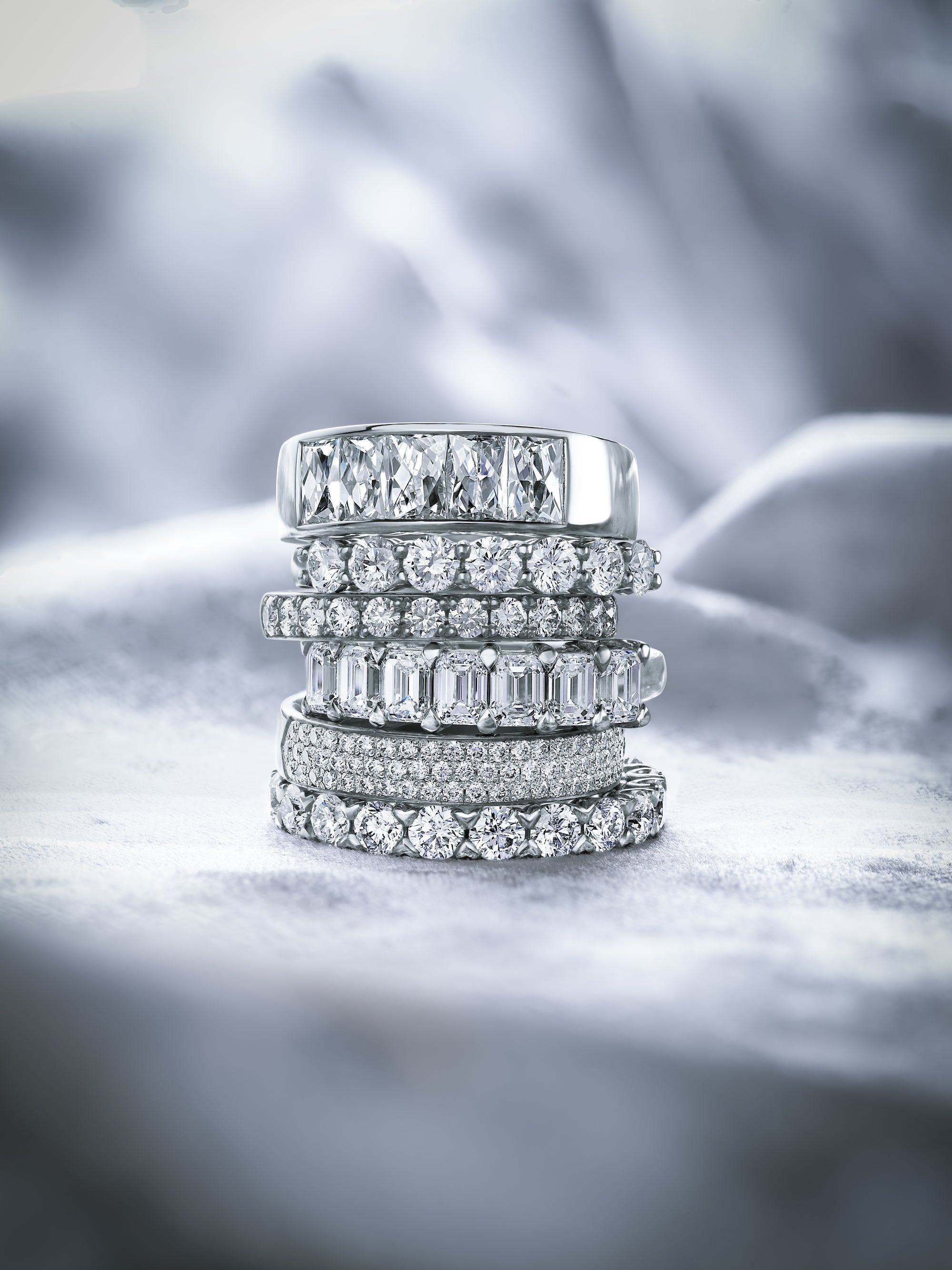 VIP Experience
Valentine's Day is special, so don't you want to browse for engagement rings from a jeweller that goes the extra mile?

At Mitchel & Co, we understand what this day means to you and that's why we want to make it perfect.
Our VIP experience is like no other, turning a shopping experience into a cherished memory - it's the only place in the Jewellery Quarter where your ring will be crafted from start to finish.
Enjoy a glass of bubbly as you sit down with one of our ring specialists and master jewellers. It's important to us to learn about you and your partner to ensure we craft a ring that's unique to your story.
You'll receive a personal viewing of our collection to gain inspiration for your own design and learn all about our range of stunning British-made rings and the materials we use to make them, here in our on-site workshop!
You may find your dream ring in our signature collection, and you're welcome to take it home on the day. However, if you would prefer a bespoke creation, our master jewellers will get to work designing and crafting your perfect ring.
After you have made a bespoke purchase, you'll receive a photo journal detailing the story of your ring being created, including the unique designs and the process of crafting it.
If you would like to arrange a Valentine's Day engagement ring consultation, contact the Mitchel & Co team today.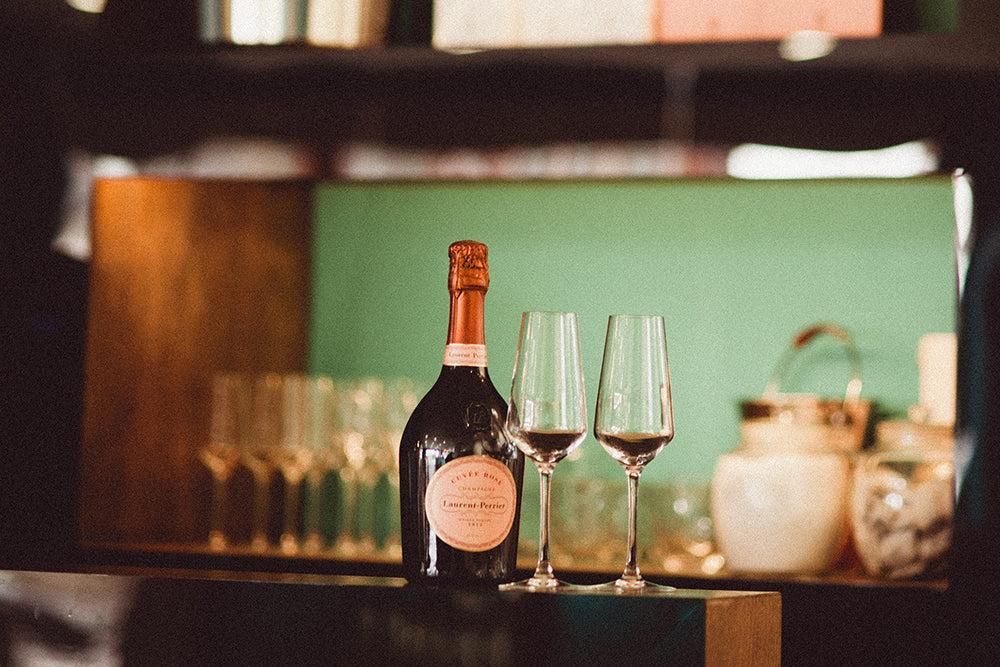 Valentine's Day activities
Valentine's Day isn't just reserved for people getting engaged! Whether you have a fiancé or not (yet!), there are plenty of romantic activities in the Birmingham Jewellery Quarter for the perfect day with your significant other.
Here are 3 of the best romantic activities you can find in the Birmingham Jewellery Quarter to help you celebrate Valentine's Day:
Escape room

Perhaps sitting and staring into each other's eyes isn't exactly your idea of a perfect Valentine's Day.
If that's the case, how about something a little different? Escape rooms aren't just for work dos, you know? Rise to the challenge and work together with your loved one to solve all the clues and escape the room in 60 minutes at Escape Live!

Romantic evening meal

There's nothing wrong with keeping it simple and having a nice relaxing evening meal with the person you love.
Fortunately, in the Birmingham Jewellery Quarter, you're spoilt for choice!
From Italian at Pasta di piazza to Nepalese from Jojolapa, there's something for everybody. However, we do recommend that you make reservations as soon as possible to prevent disappointment.

Live music
Why not spice up your night and head on down to The Jam House to hear the incredible female trio AYODI? Performing everything from reggae and jazz to pop and rock, the girls will keep you on your toes (dancing, that is!).
Bespoke Diamond Jewellery from Mitchel & Co
Mitchel & Co are a family-run jeweller based in the heart of the Birmingham Jewellery Quarter, specialising in bespoke creations.

You can browse our dazzling signature collection here, or to book a consultation for a bespoke piece that is truly unique to you, contact our specialist team.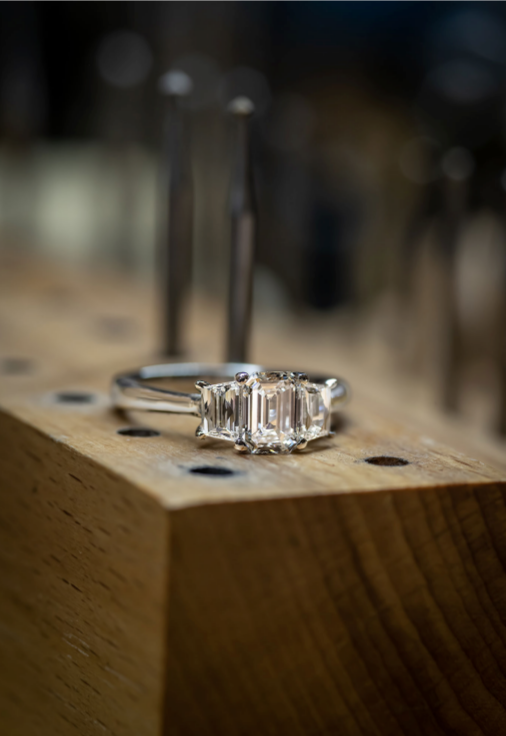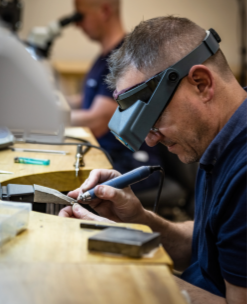 Tailored and

made for you
Not seeing exactly what you want? We can design and craft a bespoke ring to your exact specifications, creating something absolutely unique to you.
Craft your perfect ring