The Rise of the Fancy Cut Diamond
While round-cut diamonds will always be a popular choice for those who want to achieve a classic and traditional look for their engagement ring, there is an alternative for those who want to stand out from the crowd.
Introducing the fancy cut diamond.
In recent years, the fancy cut diamond has seen a surge in popularity, gracing the ring finger of numerous celebrities, including the Royals, with intriguing shapes and styles.
In this blog, we'll reveal all you need to know about the fancy cut diamond and why you might want one on your finger.
What is a fancy-cut diamond?

The term 'fancy-cut' diamond simply means any cut of diamond that is not round brilliant cut. This includes a number of popular cuts such as emerald, oval, pear, marquise, cushion and heart shape cuts. Each fancy-cut diamond has its own unique character, helping to achieve either vintage aesthetics or modern takes on classic styles.
Are fancy-cut diamonds expensive?

In comparison to a traditional round-cut diamond, fancy-cut diamonds of the same cut, colour and carat are usually found to be slightly cheaper. This is because of the popularity of round-cut diamonds as a classic and traditional choice for engagement rings, and the fact that more rough diamond waste is produced to create them.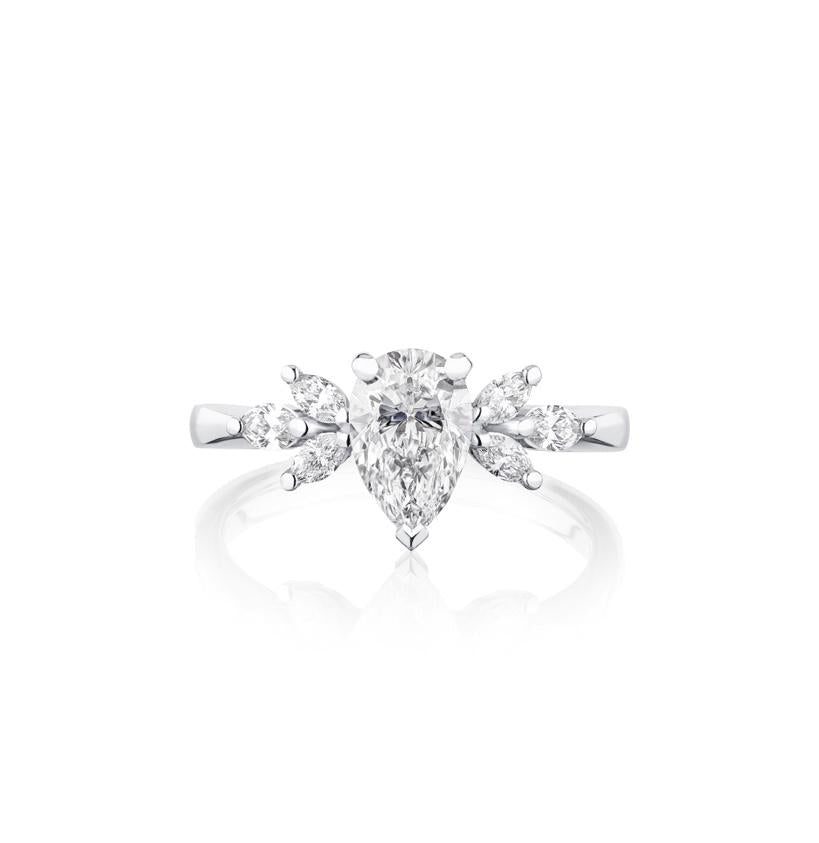 What are the benefits of a fancy-cut diamond?
Whether you use a fancy-cut diamond as a show-stopping centrepiece, or to gracefully flank a central diamond, there are numerous benefits to featuring them on your bespoke engagement ring. Here are the main 3 benefits of a fancy-cut diamond:
- Versatility of design:
There are so many different diamond cuts available from hexagon to half-moon that choosing fancy-cut diamonds means that there are a whole host of dazzling designs available to you.
- Illusion of size:
Fancy-cut diamonds are cut in a way that can create an illusion of a larger stone in comparison to a traditional round diamond of the same carat weight. For example, an elongated shape, such as a marquise or pear-cut, can make the diamond appear larger when set in an engagement ring.
- Express your individuality:
With the many distinctive shapes available, choosing fancy-cut diamonds for your bespoke engagement ring gives you the opportunity to create a design that's truly unique to you and your personal style. If it's a bold statement you're after, then a fancy-cut diamond is the one for you!
Fancy-cut diamond inspiration:
It's no wonder then that celebrities are embracing the unique designs available with fancy-cut diamonds, often selecting them as the centrepiece for their engagement rings. Here are some big names you might recognise and their diamonds of choice.
- Blake Lively:
The talented actress received a stunning oval-shaped fancy yellow diamond engagement ring from Ryan Reynolds. This particular shape and style perfectly complement Blake's elegant and contemporary style.
- Beyonce:
Beyonce's engagement ring from Jay-Z features a stunning 18-carat emerald-cut diamond. The elongated lines of an emerald cut are elegant and timeless.
- Amal Clooney:
George Clooney proposed to the accomplished human rights lawyer with a breath-taking 7-carat emerald-cut diamond engagement ring that perfectly matches Amal's sophisticated and refined style.
Bespoke diamond engagement rings from Mitchel & Co
If you're looking to create a truly unique engagement ring that reflects your personal style, look no further.
At Mitchel & Co, we specialise in designing bespoke diamond jewellery, working closely with you to craft your dream engagement ring.
Book an appointment with our team of master jewellers today or browse our signature collection on our website.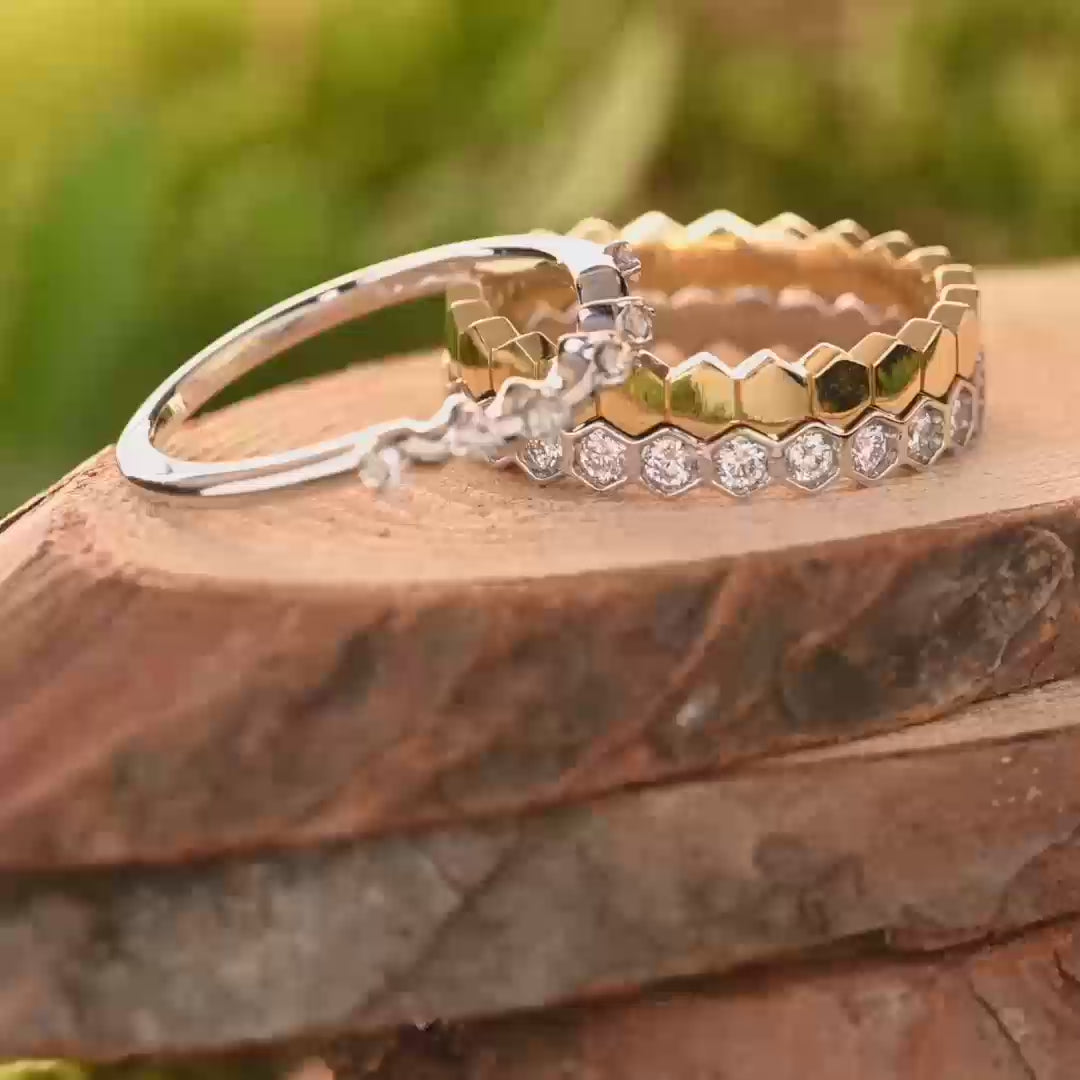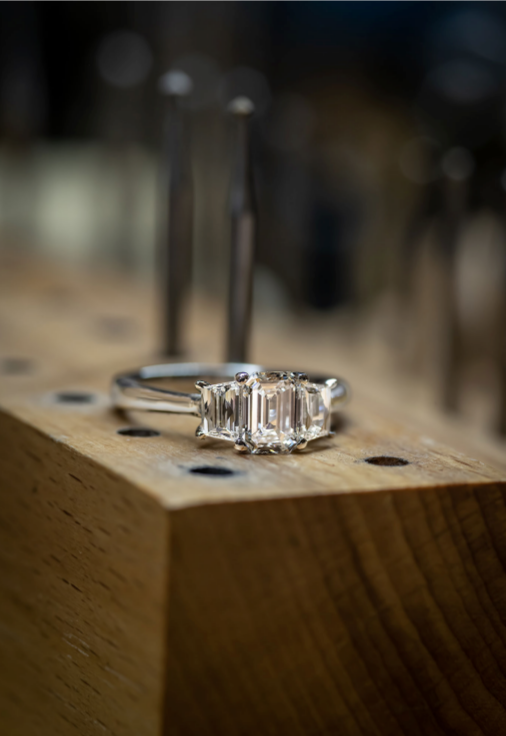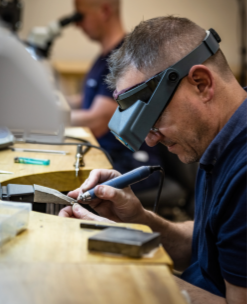 Tailored and

made for you
Not seeing exactly what you want? We can design and craft a bespoke ring to your exact specifications, creating something absolutely unique to you.
Craft your perfect ring