The Jewellery Quarter: Expectations vs Reality (2022 guide)
You might expect a visit to Birmingham's Jewellery Quarter to be intimidating or overwhelming – especially if you're looking for an engagement ring so you can pop the question!
In reality, it's anything but. We're confident you'll find your trip fun and memorable – here's what to expect.
What's the Jewellery Quarter all about?
Birmingham's Jewellery Quarter is home to more than 100 retailers and skilled craftspeople, producing more than 40% of all jewellery made in the UK. A pretty impressive stat!
The area also boasts stunning architecture, intriguing museums, and bustling cafés and restaurants. So make sure you factor in plenty of time to explore on foot, perhaps stopping for lunch or a coffee and cake.
Planning a trip? Check out our comprehensive guide to the Birmingham Jewellery Quarter before you visit!
Buying jewellery: expectations vs reality
Here are some of the myths we've heard along the way – any of them ring true with you?
Expectation: Jewellery in the Jewellery Quarter is expensive.
Reality: Prices in the Jewellery Quarter are often better than anywhere else in the UK. Jewellery here offers good value for money, representing the intricate craftsmanship that goes into it, as well as the quality of the materials.
You're unlikely to find the same high quality goods for the same excellent prices anywhere else in the country.
Expectation: Customers will be given the 'hard sell'.
Reality: If you choose an independent, family-run jewellers, they should be honest with you at every stage, finding you the right wedding rings, engagement rings or other items within your budget.
There should be zero pressure at any time. When you find the right jewellers, it will feel right.
Expectation: All engagement rings look the same!
Reality: Far from it – the Jewellery Quarter is full of skilled craftspeople bringing innovative designs to life. Whether you or your partner prefer traditional designs, twists on the classics, nature-inspired looks, or something totally contemporary, you'll find it here.

Expectation: I'll buy the wrong size engagement ring.
Reality: This is a valid concern (one that lots of our customers come to us with!).
Here's the answer from our FAQs on this topic:
Our advice: don't worry about this.
9 times out of 10, you'll get the ring size wrong anyway, so there's no reason to get worked up about it, or to try any Mission Impossible stunts just to find out your partner's ring size.
We've been doing this for a long time, and we always advise people to pop into our shop and talk to us about your partner - what they're like, what they want, what their lifestyle is like, et cetera.
All of this information combined with our expertise and experience means that we'll be able to get a better idea of ring size, stress-free and zero fuss.
If the ring's not the right size, it doesn't matter anyway! We'll always resize your ring for free once you know for certain. Bottom line - there's no need to worry about buying the wrong size ring!
Expectation: I might buy a sub-standard item of jewellery.
Reality: A good jeweller will only work with top quality metals and gemstones, with a team of qualified diamond experts to ensure diamonds are of the highest quality.
They'll be passionate about craftsmanship at all stages: from design through to casting, mounting, setting and polishing.
Not only this, but a good jeweller will ask questions about you, your partner, your lives and more in order to form a complete picture of exactly what you want and need. If a jeweller is pushing for a sale, then they probably don't have your best interests at heart.
Expectation: I'll feel embarrassed because I don't know a thing about jewellery.
Reality: There's no need to be shy; let the experts guide you through the four Cs (cut, colour, clarity and carat), so you can choose rings that you and your partner will love (that's our job!).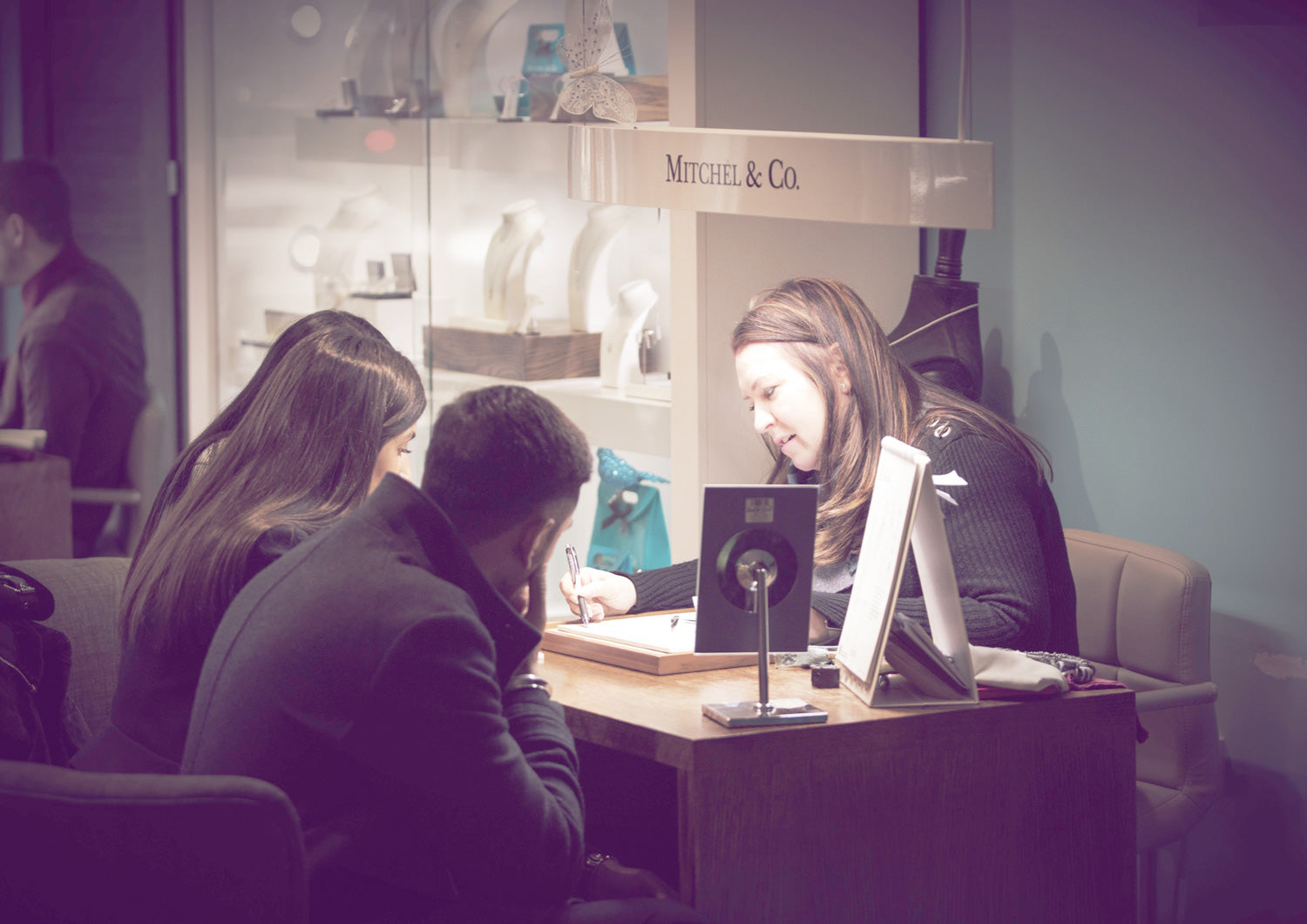 7 Jewellery Quarter dos and don'ts
You'll find the Jewellery Quarter a friendly place, so there's no need to worry about etiquette! Here are a few top tips for getting the most out of your visit.
1. Do book an appointment. That way, the jeweller can prepare for your visit. You can usually view designs in a showroom, examine loose gemstones, chat through ideas, and, here at Mitchel & Co, you may even watch jewellery being made in our on-site workshop!
2. Do consider bringing your partner. Engagement rings are one of the most important items you'll ever buy. Some people like to be surprised, but others want to choose the ring that they'll wear for decades to come.
3. Don't leave it too late. Wedding rings can take around three to four months to make, so getting it sorted sooner, rather than later, is for the best.
4. Do make a day of it. The Jewellery Quarter is crammed full of great cafés and restaurants, so make sure you leave plenty of time!
5. Don't hesitate to ask questions. Any reputable jeweller will be proud of what they do, and will love to chat.
6. Do shop around. While it can be tempting to do so, try to avoid settling on the first item of jewellery that catches your fancy! Lots of people come through our shop after buying something elsewhere and wish they'd visited sooner; take the time to visit multiple jewellers before biting the bullet. That way you can be sure you're getting exactly what you want.
7. Do set a budget. We highly recommend setting a budget and sticking to it as best you can.
As friendly as everyone is in the Birmingham Jewellery Quarter, salespeople are still salespeople!
If you're looking for honest, tailored and expert advice, have a chat with our specialists first; we'll give you a rundown of the Jewellery Quarter and help you make the right decisions.
The independent jewellery experience from Mitchel & Co
Mitchel & Co are the only company in the Jewellery Quarter to make all of our rings from scratch in our workshop.
Over the years, we've helped thousands of customers find the right engagement rings, wedding rings, eternity rings, stunning bracelets and more. We're committed to providing the highest quality British-made rings in the Birmingham Jewellery Quarter, all at honest prices.
Our specialists cut out the noise, offering one-to-one, jargon-free consultations to help you find the perfect ring, be that one from our signature range, or one bespoke from your own designs.
Contact us today and talk to our experts – we're on hand to help you navigate the Jewellery Quarter. Alternatively, give us a call on 0121 233 0511, or email us at info@mitchelandco.com.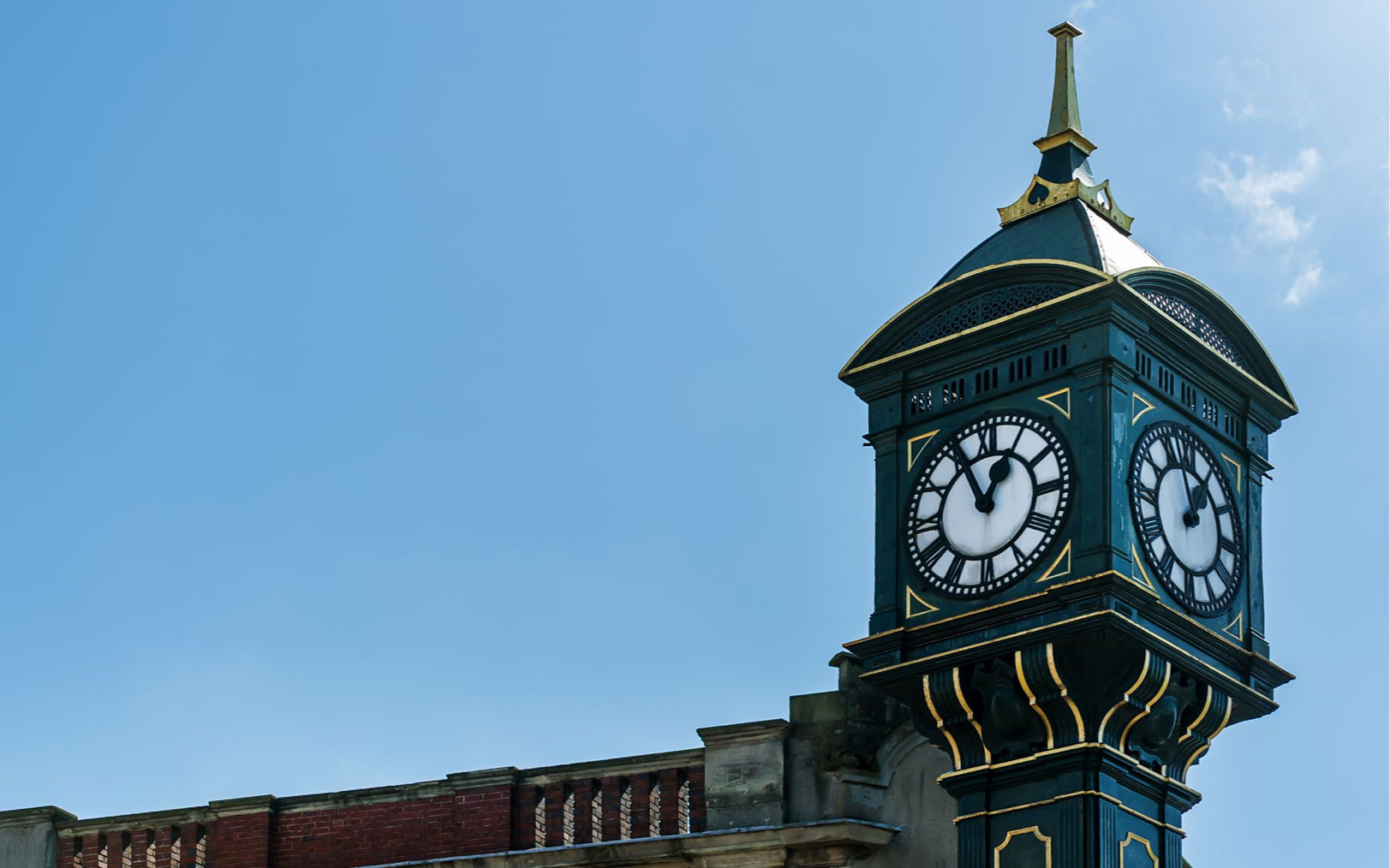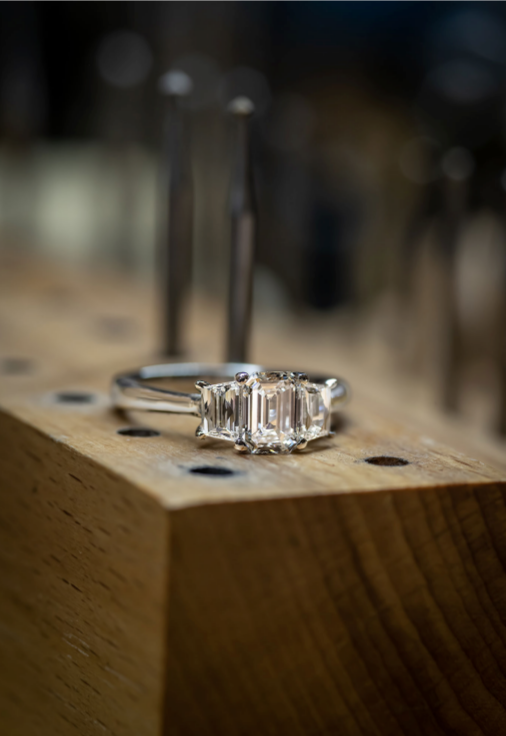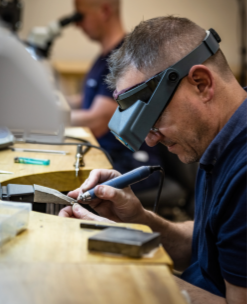 Tailored and

made for you
Not seeing exactly what you want? We can design and craft a bespoke ring to your exact specifications, creating something absolutely unique to you.
Craft your perfect ring